Prototyping Services
Prototyping is commonly used in manufacturing to test a concept and evaluate the suitability of a part, assembly, or product to fulfill a specific purpose. It is used to test and refine a design so that it performs its intended function.
At Vulcan Industries, we use prototyping for three primary purposes:
To prove a concept and develop a comprehensive understanding of how to manufacture an item.
To pinpoint potential setbacks and improvements before the part goes into production.
To identify ways to reduce costs for the customer.
Prototyping is extremely useful because it provides insight into the ease of manufacturing, highlights specific manufacturing issues, helps identify the ideal manufacturing process, and corroborates the design concept.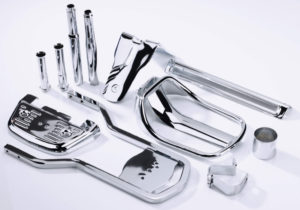 Vulcan Industries Prototyping Services - Is Vulcan a Good Fit for Your Organization?
Our prototyping development services are offered as an extension of our metal stamping, tube forming, and assembly operations.
When a customer has a new concept in the early stages of product development, our first step is to build a prototype. Apart from refining the design, prototyping helps establish the best production method. It also reduces tooling lead time so parts can be quickly brought into production.
Key aspects of our prototyping services include:
Primary goal: Rather than offering to prototype as a standalone service, we provide this service to support our metal stamping, assembly, and other manufacturing processes. We do this to validate design concepts, verify functionality and provide insight into tooling requirements. We invest significant time and energy into this process to ensure the component design is optimized for functionality and manufacturing. This often requires several iterations as we hone production methods and evolve production tooling.
The prototyping process: First, we collect information about the manufacturing process to understand how the part is used. Then, we establish the best way to manufacture the part. Based on our findings, we may suggest design changes to simplify tooling and minimize the need for secondary, labor-intensive operations.
Next, we produce one or more prototypes. If possible, we use processes similar to how we envision manufacturing the part. The final step is to design and cost tooling and fixtures for production.
Prototype turnaround time: While we always aim for fast turnaround, it is directly related to part complexity. The lead time for prototypes is generally two to three weeks, but we usually achieve a quicker turnaround for simple parts.
Equipment used for prototyping:

Whenever possible, we utilize the same processes for prototype development as for production. This includes prototype metal stamping, tube forming, and robotic welding processes. These processes are supplemented by laser and water-jet cutting, machining, painting, and plating.
Industries That Can Benefit from Prototyping
As a Tier One OEM supplier, Vulcan Industries is well placed to meet the prototyping and manufacturing requirements of numerous industries, including:
Motor vehicle parts: We supply parts and assemblies to numerous automotive OEMs. These include safety-critical parts such as seat and seat belt assemblies.
Electrical distribution: Vulcan Industries supplies a diverse selection of parts and assemblies to the electrical industry. Examples include switch assemblies and solenoid operated plungers.
Medical equipment: We manufacture numerous high-quality medical utensils and components for assisted-living aids.
Furniture: Vulcan excels in the production of chrome-plated components for indoor and outdoor furniture.
General hardware: These include simple items such as hinges, clasps, and components used in general hardware.
Sports equipment: High-quality metal components used in various items of sports equipment.
Clean energy and power: Various items used in the production of clean energy and power.
We offer a comprehensive range of technical services that few others can match. Thanks to our ability to design and manufacture tooling in-house, our team is up for (and looks forward to), any challenge.
Whether your requirement is for prototype stamping, tube forming, plating, painting or welding, Vulcan Industries can achieve the results you're looking for. We never walk away from technical difficulties and hold ourselves accountable to you in every way.
With an ability to process formable and weldable materials, as well as assemble complete assemblies, Vulcan Industries offers unique one-stop prototyping, stamping, and assembly solution.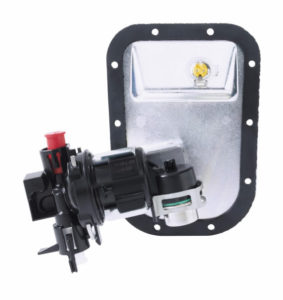 What Is Needed To Begin a Prototype Project?
Vulcan Industries specializes in precision metal stamping, tube forming, robotic welding, and component assembly. To support this, we have a comprehensive tool room and the capability to design and manufacture tooling and fixtures in-house.
In the event we can envision manufacturing or assembling your parts, we will undertake prototype development for your business.
In order to get started, we need the following information:
A CAD model
The basic parameters and specifications
Anticipated annual volume
Information on the intended application
From this, we provide:
A functional prototype
A manufacturing proposal
An estimate of tooling costs
Estimated piece costs based on your projected volumes including tooling amortization.
Vulcan Industries Certifications
Apart from having an ISO 9001:2008 certified quality management system, Vulcan Industries employs some of the best and brightest engineers in manufacturing.
All processes are certified and there is full traceability of everything we do. Our prototype development department employs highly skilled and qualified tool makers who are experts in their fields.
Vulcan Industries has been a leader in precision metal stamping since 1947. Our customers include OEMs in the automotive, electrical and other industries. They demand exacting adherence and compliance with relevant standards.
Our goal is to be your first choice for prototype stamping, manufacturing, and component assembly and we encourage you to get started by requesting a free part review
In the early stages of product development? Speak with one of our design experts and let's talk about how we can identify ways to cut costs and prevent mistakes early on in the stages of product development.