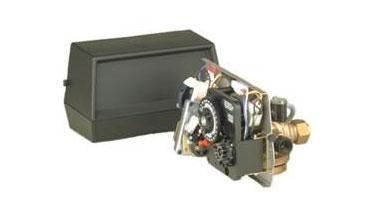 At Vulcan Industries Corporation, we are continually looking to improve the quality of parts for our customers. One customer required a variety of internal components for a water softener valve assembly.
Project Overview
The Vulcan team can produce a variety of customized, internal parts for water valves. Look at this case study to see how we accomplished this for one of our clients.
• Industry: Water treatment.
• Processes: Stamping small parts with sophisticated features.
• Company Background: Our customer is a major OEM of water treatment valves.
• Challenge: In the metal stamping process, the customer needed to produce high-quality, cost-effective parts consistently.
• Assessment: Initial review of the internal components including gears, links, and flapper valves identified challenges with burring, shearing, flatness, and the thickness of the metal. Additional vibe deburring processes were necessary.
The Vulcan Solution: New Vibe Deburring Process and Aggressive Deburring Media
Our customer faced several challenges to obtain the consistent, yet most cost-effective, parts for their projects, including:
The burrs from shearing the metal during stamping had to be kept to a minimum and at times, not allowed at all.
The flatness of the metal was crucial, and it was extremely thin.
Potentially bending parts during the normal vibratory deburring process had to be avoided.
Our solution was to use harder materials when possible and utilize extremely tight punch-to-die clearances to minimize burring.
Additionally, not all the parts were conducive to using hard materials, such as parts with forms. We developed vibe deburring processes that utilized small quantities of components with particular deburring media to cushion the parts. To combat the sharp edges on parts needing to have a radius on both sides, we used a more aggressive deburring media to soften the edges. This added more production time but achieved the desired result.
The Final Result – High-quality, Cost-Effective Parts and On-time Delivery
The increased strength of the metal and customized vibe deburring process created by the Vulcan team provided the customer with high-quality, cost-effective parts they required. The customer was delighted with not only the quality of the parts but also our on-time delivery.
We are experts at producing metal stampings that exceed customer requirements and providing superior customer service. This is why Vulcan is your best cost manufacturing solution provider.